We Love Castle Rock!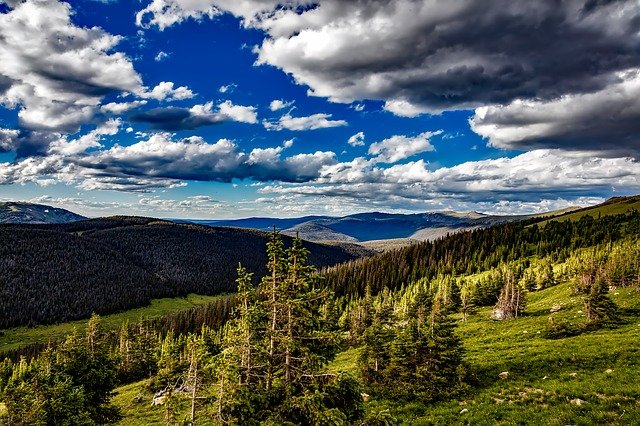 November 28th, 2017
Castle Rock is a stunning location on the western fringe of the Great Plains and on the eastern edge of the Rocky Mountain Front Range; a place where the mountains touch the skies. First settled in the 1870's, Castle Rock earned its name from its Rocky Mountain views, its supply of rhyolite stone, and, most importantly, an ancient castle-shaped butte still standing in the Colorado Piedmont region - just north of the center of town. The town is bustling with business, recreation, and education. For all these reasons and more, Lehrer's Flowers is proud to provide responsible
flower delivery to Castle Rock, Colorado.
What was once a desolate destination for miners is now an affluent, active town full of employment opportunity, tourism, and beautiful natural parks. With over 400 acres of canyons and state grounds, Castle Rock is the perfect destination for any lover of the outdoors. Men, women, and children benefit from countless athletic leagues and recreational centers. Golf players boast living in one of Livibility's ten best golf cities. And for the thrill seeker, Castle Rock offers an adventurous, scenic zip lining route and several outdoor biking and hiking trails.
While some of us may not be eager to zipline 150 feet above ground at 50 miles per hour, we may seek thrills in other ways - through art, for example. Luckily, Castle Rock also boasts a thriving community of local artists; men and women, creatively spurred on by both the incomparable beauty and history of their state and the human race.
The artistic community is manifested in one way through The Castle Rock Art Guild - an organization providing local Colorado artists with an opportunity to continually inspire and be inspired. The grassroots group holds events throughout the year to allow local artists to showcase and sell their work. The CRAG allows Castle Rock's breath-taking views to serve as the backdrop for events such as a Party in the Park - an outdoor get-together in a canyon park full of food, beer, fireworks, and artist booths.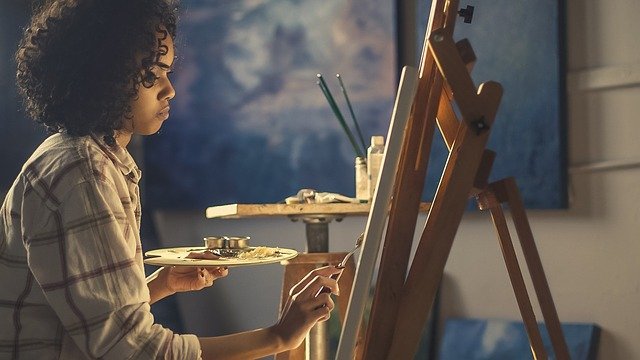 While all CRAG functions are enriching, the most exciting event for artists in Castle Rock occurs once a year on the weekend after Labor Day: the Colorado ArtFest, hosted by the Castle Rock Chamber of Commerce. It is here that hundreds of artists gather from across the country to display their own art and enjoy the art of their peers. With continual live music, a wide variety of food trucks, and a featured artist, the ColoradoArt Fest is a one-of-a-kind perks.
If neither art nor nature peaked your interest, but your ears perked at "food trucks", then listen up: Castle Rock, Colorado is a culinary haven. The lively town hosts dozens of restaurants featuring many varied cuisines, and three awesome breweries: Castle Rock Beer Company, Rockyard Brewing Company, and 105 West Brewing Company. Plus, with a large young working class population, primarily employed in Denver Technology Center, Castle Rock nightlife is a bustling business.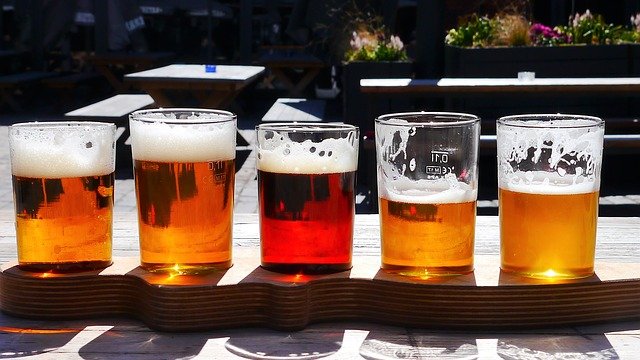 Now, you may ask, what does all this have to do with flowers?
It's simple: life. Just as nature and food and art are significant parts of life, so are flowers. Flowers birth beauty wherever they're brought. Flowers make the most of life's most meaningful moments: new babies, weddings, anniversaries, illness, and death. If you live in Castle Rock, you'll likely need flower delivery of either roses, plants, bouquets, or arrangements throughout the year.
You'll need birthday flowers for your mom, sister, wife, or daughter. You'll need anniversary flowers for your wife. You might need to send new baby flowers to your new mom friend. Or, you might choose to surprise your child's teacher with a Lehrer's bouquet on the first or last day of school. Bottom line: every day is a beautiful day to send flowers to someone in Castle Rock - and no one does it better than Lehrer's.
The caring and compassionate associates from Lehrer's Flowers deliver to countless friends and family in Castle Rock, CO throughout the week. Our family-owned and operated flower shop has been a Denver staple since 1920; we've earned an unmatched reputation in class, style, and professionalism. All Castle Rock residents can order online confidently from Lehrer's for all their floral needs.
As a family-owned flower shop serving families in all capacities, Lehrer's has created and delivered funeral flowers to Castle Rock for many years. We've worked with one notable funeral home in particular: Castle Rock Funeral and Cremation Services. With over 30 years of experience working with families to create a funeral or memorial service that truly honors their loved ones, Castle Rock Funeral Home and Cremation continually provides Castle Rock, Colorado with compassionate, professional excellence. Lehrer's Flowers is proud to partner with this fellow local business.
Overall, Castle Rock, Colorado has it all: to all our friends and family in Castle Rock, Colorado: Choose Lehrer's. Flower delivery from Lehrer's Flowers will never disappoint. Large-scale
corporate events
and weddings, or last-minute just because bouquets - all are available for Castle Rock flower delivery. Order flowers online from Lehrer's Flowers for your next special occasion. We can't wait to hear from you!