We Love Aurora!
November 6th, 2017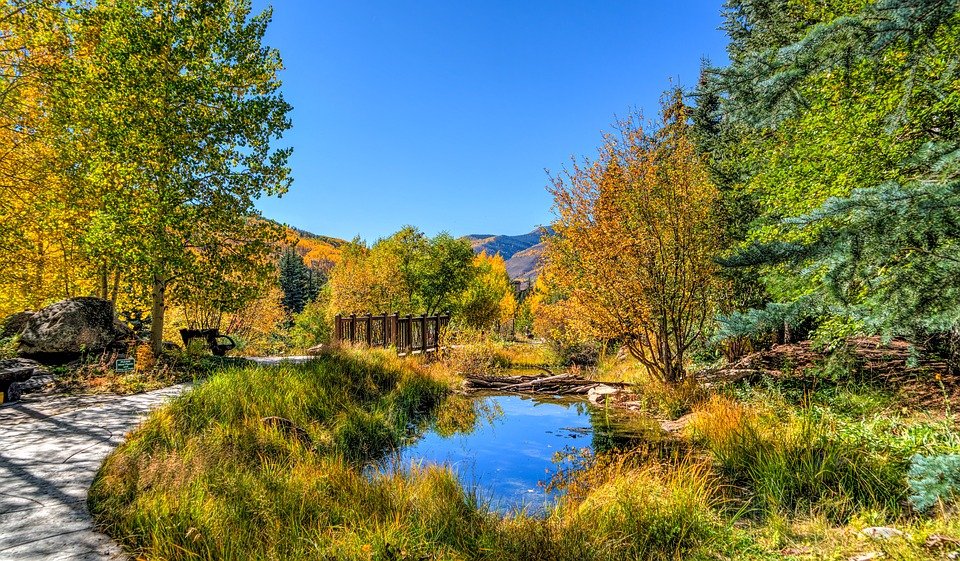 Aurora: the land of natural beauty and unending opportunity. A gorgeous Colorado town just east of Denver, Aurora is a wonderful place to both live and visit. The city boasts over 100 parks, dozens of outdoor trails, two stunning reservoirs, and six public golf courses - but most importantly? Aurora receives flower delivery from Lehrer's!
Now, back to Aurora. This city of over 350,000 people carries a rich history. It was originally named Fletcher in the 1880's by its founder Donald Fletcher, a Denver businessman. After building a community of people and businesses, the entrepreneur struggled mightily post-Silver crash; so much so that he disappeared, leaving the town with an enormous water debt. The people struggled. Yet, it was this exact struggle that awoke Aurora's resilience. Communities pushed through and wealth continued to spread. In 1907, citizens decided to rename the town Aurora after one of its growing subdivisions.
Fast-forward 110 years - Aurora has become one of the fastest-growing cities in the U.S. While largely suburban in nature, its physical beauty and celebrated landmarks lend it to be a popular destination for tourists. The town's historic horse stables make it a favorite among equestrians. Aurora's golf courses gather locals and travelers alike to play the gentleman's game amid breathtaking views. In fact, its fervor for all sports has received national attention - more than 30 regional and national sports tournaments occur in Aurora every year. Its strong military presence, due to the Buckley Air Force Base, is a valiant source of pride. Overall, just as its citizens once challenged the town's name, its citizens continue to challenge the town's limits and redefine its purpose. They have embraced Aurora's growing diverse demographic, and are continuing to keep its citizens safe and active - with easily accessible job opportunity.
For all these reasons and more, Lehrer's Flowers is proud to offer flower delivery to this wonderful town. We gladly deliver flowers and plants to homes, schools, and hospitals in Aurora. Over the years, we've enjoyed forming relationships with the working and living population in this friendly Colorado town.
A little info about us: our family-owned and operated floral business first began in 1920. Throughout the years, we've witnessed first-hand the incredible power of fresh flowers. We believe any business, office, or residence will benefit incredulously from the presence of a floral arrangement or plant. Floral life instantly introduces nature to the indoors and reminds us to take a deep breath - all while providing an aesthetically beautiful conversation starter. A flower arrangement on a receptionist's desk is the finishing touch to a pleasant work environment.
Several businesses in Aurora purchase from Lehrer's regularly, including Planet Fitness and Periodontal Associates - the Dental Implant Team. Flowers and plants continually grace the offices and halls of these two thriving businesses. Week after week, our flower shop delivers fresh flowers to their doors; flowers that have been purchased straight from the growers and placed into the hands of our designers - to work their magic. Our floral experts create innovative designs meant to reflect Aurora's changing seasons. Thus, flowers from Lehrer's have become a staple at both Planet Fitness and Periodontal Associates - with customers continually grateful for their beauty.
Other Aurora businesses and organizations that Lehrer's has worked with include: Glory to Glory Christian Center, Adolfson & Peterson Construction, Ed Bozarth Chevrolet, and Rocky Mountain Radiologists. If you are an Aurora business and would like to experience the benefit of receiving a standing order of flowers or plants from Lehrer's, please visit our Corporate Flowers page.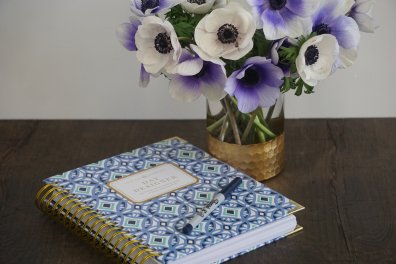 Aside from flower delivery to businesses, Lehrer's Flowers provides a plethora of other floral services: wedding flowers, sympathy and funeral flowers, birthday flowers, anniversary flowers, new baby flowers, everyday flowers, Designer's Choice, and more. Our flower shop associates would love to deliver Get Well flowers to your friend or family member in Aurora who is feeling under the weather. Or, let's say it's your sister's birthday, and she lives in Aurora - why not send her birthday flowers from Lehrer's? Better yet - it's your parent's 30th anniversary. Your parents live in Aurora. Bingo! No other florist will deliver such personality, floral innovation, and high-quality like Lehrer's.
As a family-owned and operated flower shop for almost one hundred years, Lehrer's Flowers pays special attention to detail in all our floral projects - whether a last-minute bouquet delivery or a planned event.
Lehrer's loves events - particularly weddings! If you're getting married in Aurora, you're in luck. In addition to the stunning physical location and innumerable delightful local wedding vendors (click
here
to see our favorites), you have access to Lehrer's wedding flowers! Our wedding flowers have been featured on Borrowed and Blue, in Rocky Mountain Bride, and across the board on WeddingWire. To schedule a complimentary consultation and explore your options, visit our
Wedding and Events page
.
Overall, Lehrer's Flowers proudly represents our relationship with several prominent businesses in Aurora, Colorado. We are grateful for the opportunity to provide our service to these businesses; and we promise to continue providing excellence among dealings in our current exchanges. Furthermore, as Aurora progresses in population size, number of schools, and scope of local businesses, we look forward to forming new friendships through our flowers. We remain unmoved on our belief in the undeniable benefit of flowers and plants in all occasions. Let our well-established florist deliver flowers to you in Aurora - for whatever you may need.